If it's your first time volunteering, it's sometimes not easy to decide on which volunteering opportunity is the right one for you. Why not volunteer with a charity who has been recognised with a Queen's Award for Voluntary Service for their exceptional work within their communities? We have a range of roles available so if you're keen to use the skills you have developed in your personal and professional life, or wanting to try something completely different, contact our Volunteer Coordinator at volunteering@opalservices.org.uk to discuss further.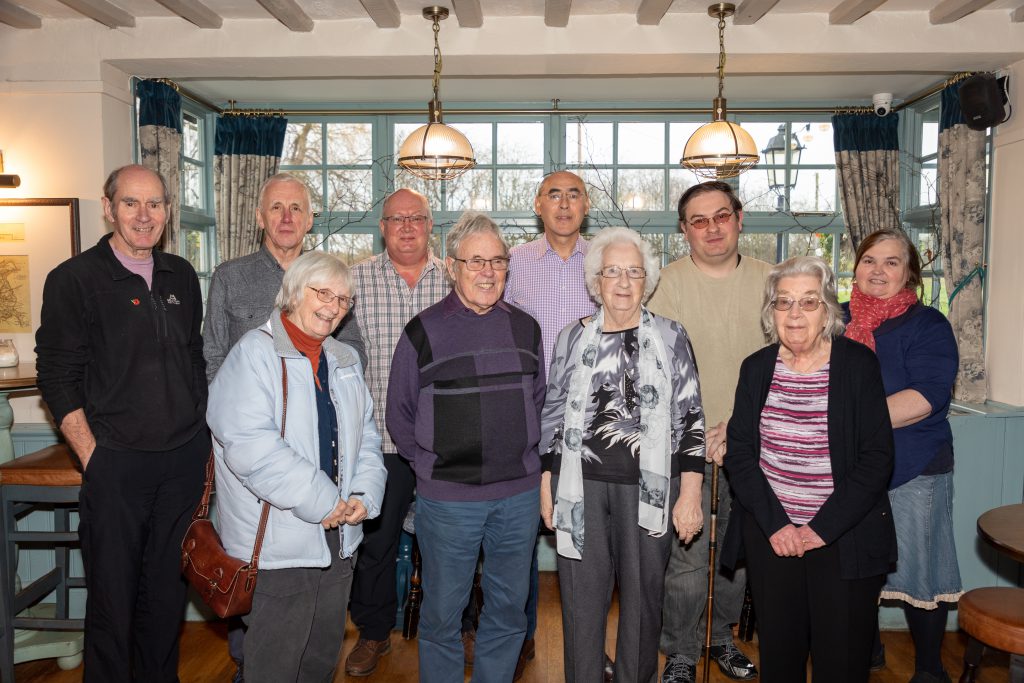 Our volunteer roles help provide vital services to the older members of our community and their carers. These can involve general help and activities in our Clubs, IT training, driving, carer support, cooking and exercise classes and much more.
We have OPAL Clubs in 6 local areas of Frodsham, Helsby, Malpas, Tattenhall, Kelsall, and Tarporley. Other services are run from local cafes, churches and even people's homes and of course, you don't need to live in these areas to volunteer with us.
Our volunteers generally help out for an hour or two, once a week or once a fortnight.
Volunteering at OPAL is a great way to try something new, gain experience in working with older people. It is also a great way to meet new people and give something back by making a difference to someone's life and connect with your local community. 
Volunteering brings benefits to the individuals helped, to the community and to the volunteer. 
Here are some of the things our volunteers have said about their role:
I wanted to find a way to do something for older people. OPAL was so flexible, offering a wide range of volunteering roles to choose from. I was able to select a "driver" role that fits in perfectly around my full time job! I love taking the OPAL members to the club each week and it makes my day to chat and laugh with them. I'm sure it makes a little difference to their day too. What a wonderful group of people!
Jackie, Tarporley OPAL
I have always enjoyed being a part of OPAL as a volunteer. I have met some unforgettable clients and have made friends with volunteers.
I feel that the time we spend together is precious for us all and may it continue. Nothing can replace talking and sharing opinions with each other face to face.
Margaret, Helsby OPAL
Volunteering is a win-win for everybody concerned, that's what makes it so special. Wonderful people from within your own community are given the support they really need and the volunteer? You get to know you have done something really worthwhile and made a difference to somebody's day! Better than chocolate!
Lynda, Tarporley OPAL
I love it and get as much from it as the members do. They are so appreciative of all that we do I go home with a lovely warm feeling.
Chris, Frodsham OPAL
Others will tell you about the rewards and satisfaction of working with OPAL's clients, but you will also find that you get to know a great bunch of volunteers and staff. Nice people, with great sense of humour, and many laughs. You'll make some good friends, I met my best mate through OPAL,
Roger, GoOnline
Volunteering with Opal means I can make a real positive difference in someone's life.
Paul, OPAL in Touch
It is rewarding you are able to put something back into society and that just a small part of your day is appreciated by the members.
Jim, Frodsham OPAL