OPAL Services has over 200 volunteers and each one is making a difference to the lives of older people in rural west Cheshire. Our volunteers are the backbone of our charity and our greatest asset and in normal times we are always happy to invite new volunteers to join us.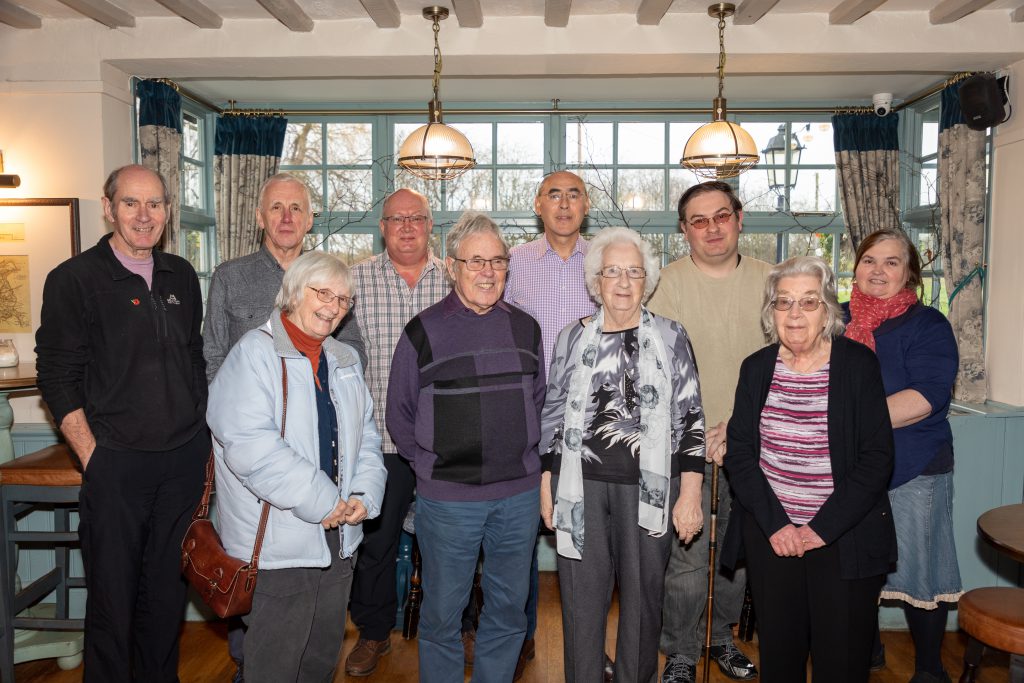 If after lockdown you have an hour or two, once a week or once a fortnight and would like to help older people in our rural communities, read on!
We have OPAL Clubs in 6 local areas, Frodsham, Helsby, Kelsall, Malpas, Tarporley and Tattenhall. We also run services from local cafes, churches and even people's homes. Of course, you don't have to live in these areas to volunteer with us.
We have volunteer roles that involve driving, cooking, exercise classes and general activities.
Our general helpers allow our older members to take part in a wide range of activities and fun. They get involved in our OPAL Services, where activities have included Viking enactment, soap making demonstrations, visits from owls, llamas and therapy dogs. They join us as helpers on annual outings such as canal trips and the panto, or monthly music and cultural events. Some volunteer with us every week, others once a fortnight or once a month, or as and when required.
Our drivers bring members to their OPAL Club in the morning and take them home at the end of the afternoon. Volunteer drivers generally use their own cars but some will be trained to drive the Malpas minibus which means they can get 10 members to and from OPAL Club at a time.
Cooks at the OPAL Clubs will be responsible for planning and cooking a much appreciated two-course meal for Club members on the day. OPAL What's Cooking demonstrator cooks win the admiration of members through the simple dishes they put together. They inspire us to eat healthily and well, even if living alone.
Our OPAL BreakTime volunteers give an hour of their time once a week/fortnight to sit with the cared-for, allowing the carer an invaluable opportunity to leave the house for appointments or get jobs done.
Our OPAL Branching Out volunteers get involved in a variety of ways to enable older people to reengage with their community and make new friends.
OPAL Trustees are also volunteers. We have a very skilled and professional Board of Trustees and occasionally we recognise the need to bring in a new board member with skills we need. We will advertise this as required.
For more information email our Volunteer Coordinator at volunteering@opalservices.org.uk