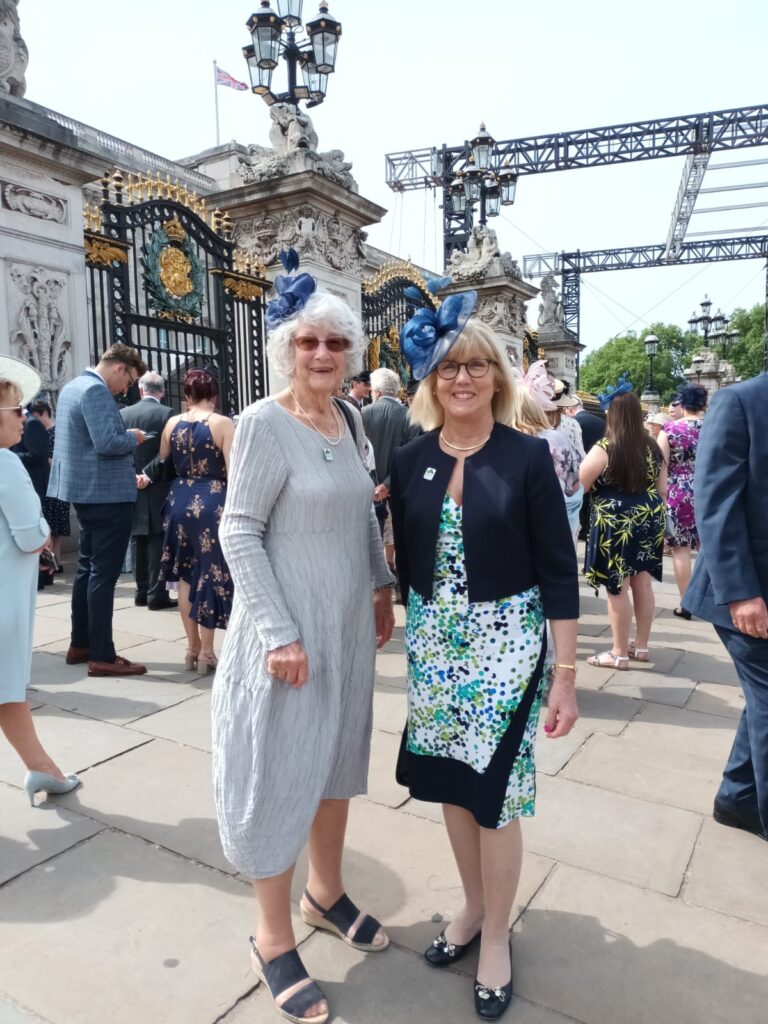 Wednesday 18th May was a wonderful day for two OPAL Volunteers who were chosen to represent OPAL at the Royal Garden Party at Buckingham Palace to mark the fact that OPAL Volunteers have attained the prestigeous Queen's Award for Volunteering. The weather was perfect – blue sky and sunshine, but not too hot. The Palace and grounds looked stunning with the guests beautifully attired, the bands playing and the guards in their uniforms. Mary Thompson and Lesley Duggan tell the tale:
At 4 pm, the Royal Party, consisting of the Duchess of Cambridge and the Duke and Duchess of Wessex came out on to the terrace and the National Anthem was played. After some official duties, the Party walked down onto the lawns between two separate columns of guests. The Duke and Duchess of Wessex were in our line and a Gentleman at Arms asked if we would like to meet the Duke. We were brought forward into the aisle with another two ladies representing the Royal Dockyard Museums in Portsmouth. Prince Edward was delightful, shaking our hands and taking an interest in all that we told him about OPAL.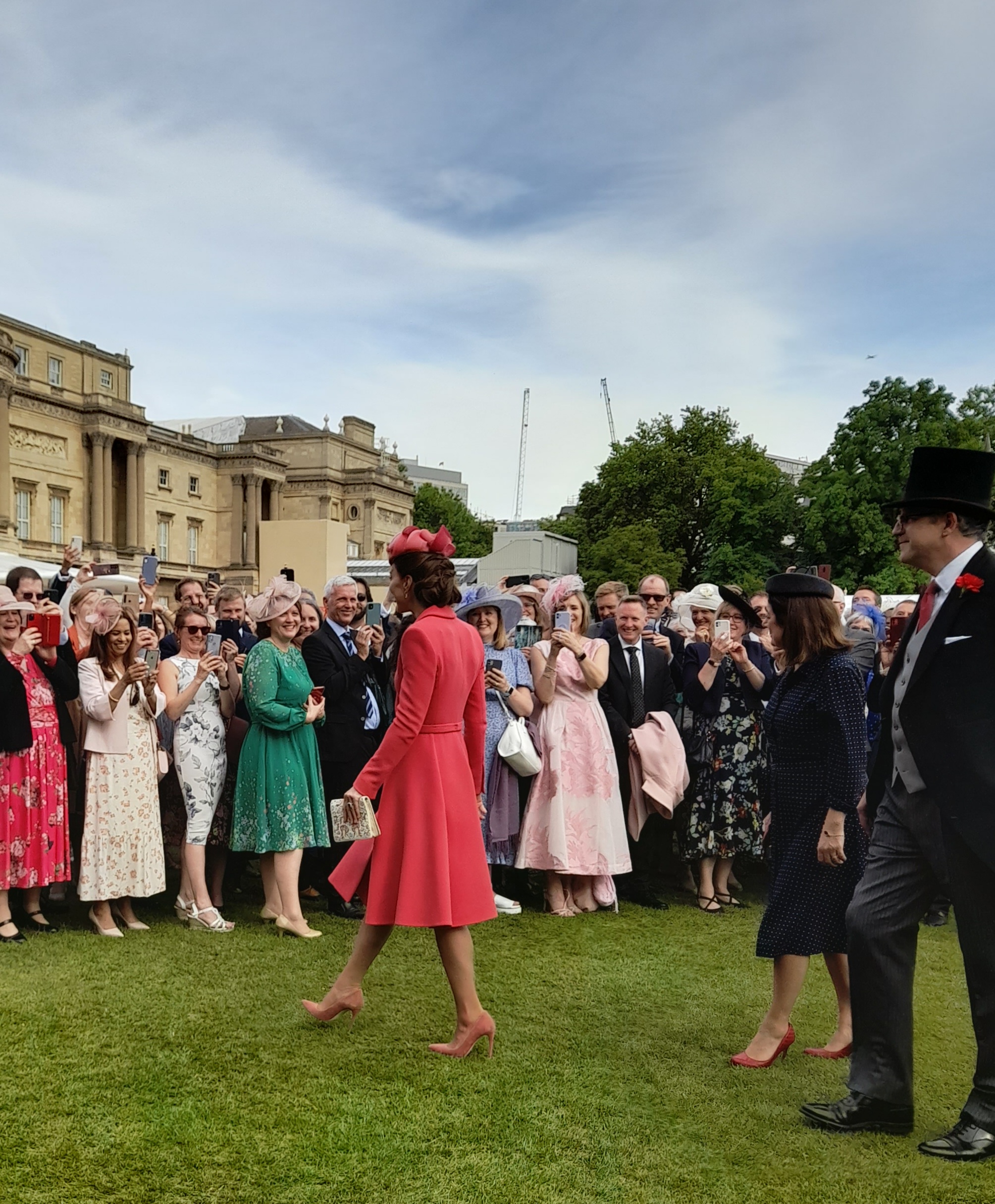 After the presentation, we went for the much anticipated 'tea'. There was a beautiful array of delicious finger sandwiches and delicate cakes and pastries. Seating was at a premium so we sat on the lawn to eat whilst listening to the band playing beside us. The Royals meanwhile took their tea in the Royal Tea tent. Afterwards, preceded by the Yeomen of the Guard, the Royal Party made its way back to the Palace through a wide cordon of guests.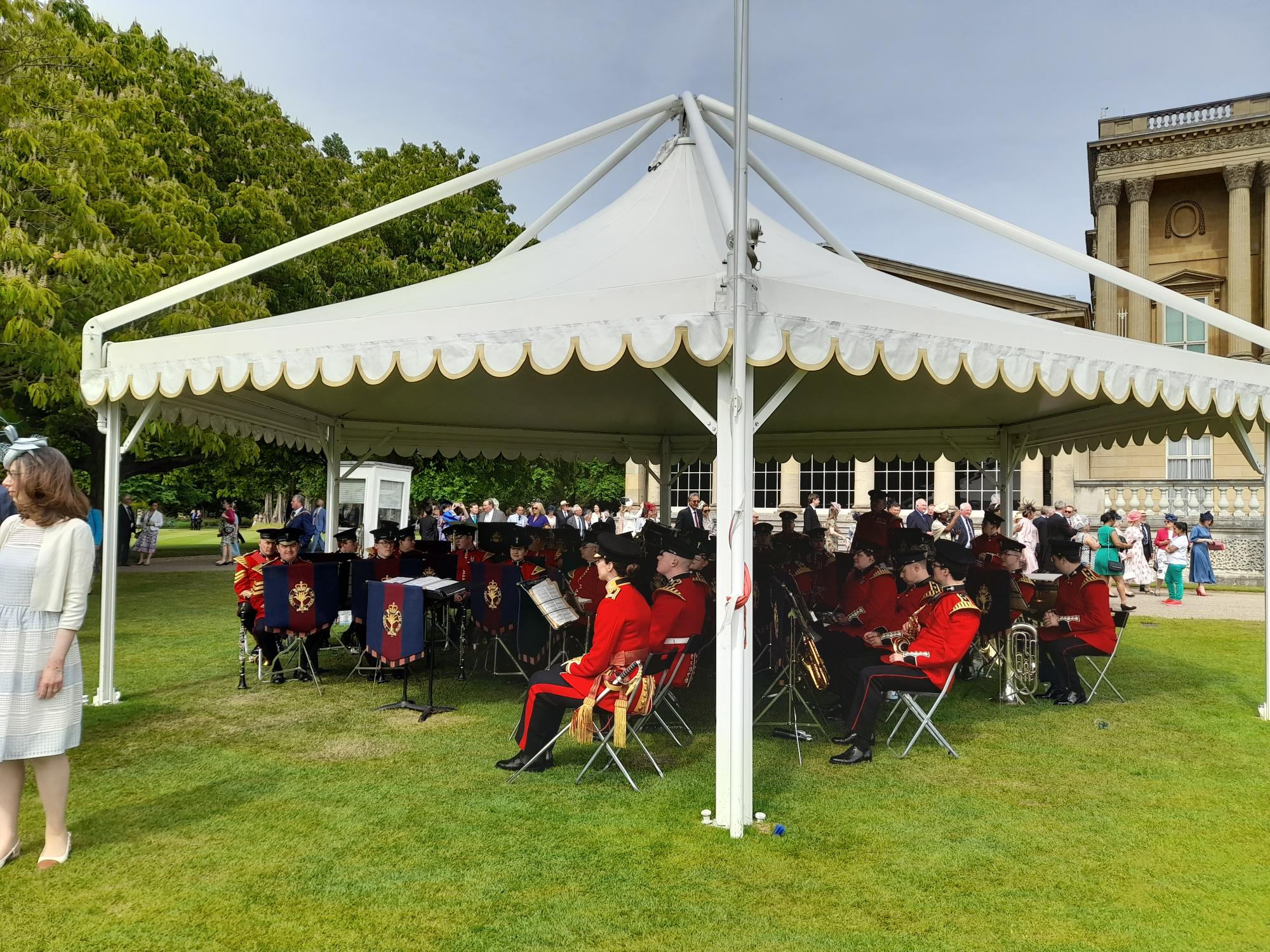 This was also our opportunity to see the Duchess of Cambridge close up and Princess Alexandra who had also been in attendance. The Royal family were so gracious, natural and appeared only too happy to stop to talk to people as they made their way along the lines of guests. We followed the Royal Party as they disappeared into the Palace and then made our way out with the thousands of other guests towards the main gates.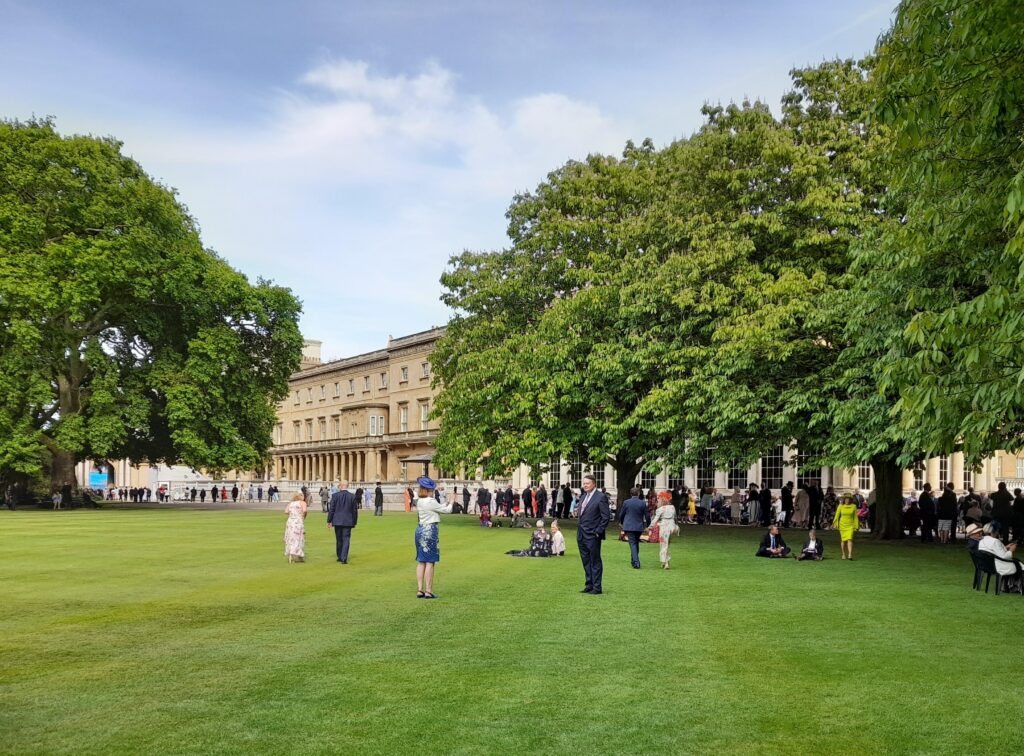 What a magical day this was and we feel so privileged and honoured to have been able to represent OPAL in this way. We had such a memorable experience, which we will treasure forever. A big thank you to OPAL for allowing us to represent you at this special event.