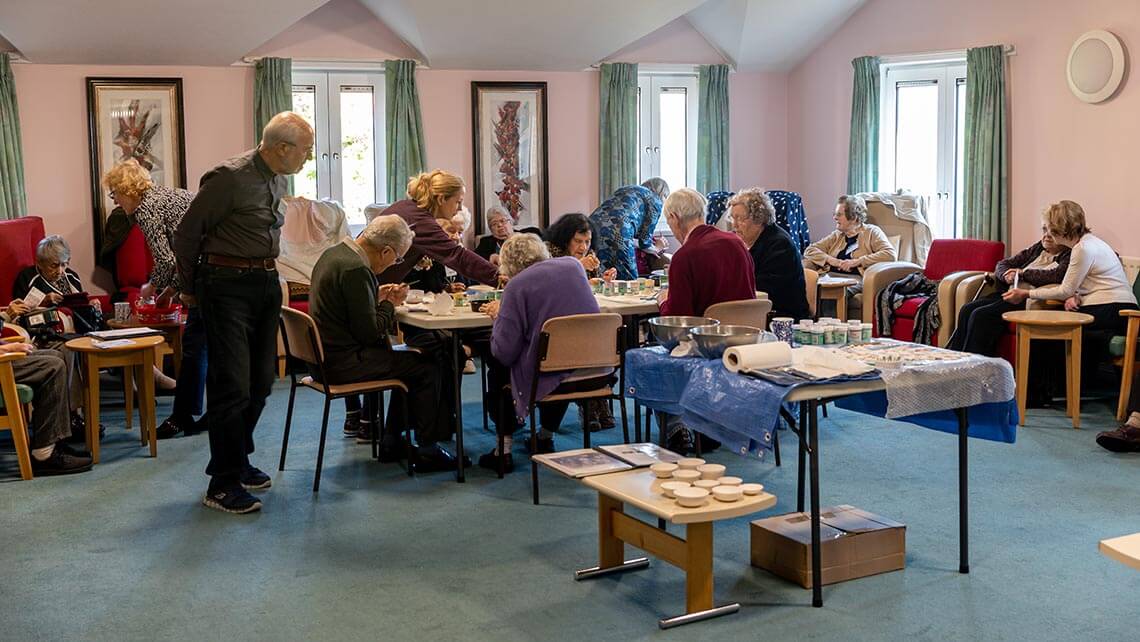 OPAL Clubs in Kelsall, Frodsham, Helsby Malpas and Tarporley are run by a local organiser and are volunteer-led. Transport to and from the Clubs is provided where there are sufficient volunteer drivers available to provide it and activities are provided. Members pay a contribution towards their day.
Before the pandemic, older OPAL Members who couldn't get out and about without the support of others, met up for the main part of a day each week to enjoy the companionship of others and a freshly cooked mid-day meal, as well as a range of activities with lots of fun and laughter. During the lockdowns our Clubs were closed but towards the end of 2021 they began to reopen with significant measures in place to keep our members and volunteers safe. Our safety measures have included social distancing, mask wearing, hand sanitising, adequate ventilation and the use of air purifiers.
OPAL Clubs are open once again with safe procedures in place to keep our members and volunteers safe.
For more information email contactus@opalservices.org.uk or if you would like to volunteer with OPAL, contact our Volunteer Coordinator volunteering@opalservices.org.uk.
What our members say about our OPAL clubs:
'A great place to meet old friends and new.'
'Great company.'
'The best Club I've ever been to and I'm in my 90's.'
'I wake up in the morning and think "what day is it …..?" then think,"Oh good, it's Thursday, club day.'