Please note that all our Clubs are suspended due to Coronavirus. We regret any inconvenience caused to our users and volunteers. We will start sessions again as soon as we can safely do so. Thank you for your understanding.
Some of you will know that thanks to our wonderful volunteers we are currently already providing a telephone befriending service to keep in touch with our Members. We are also producing a news sheet called 'OPAL Reach', so do let us know so do let us have your stories, jokes and riddles.
We would love to hear from you.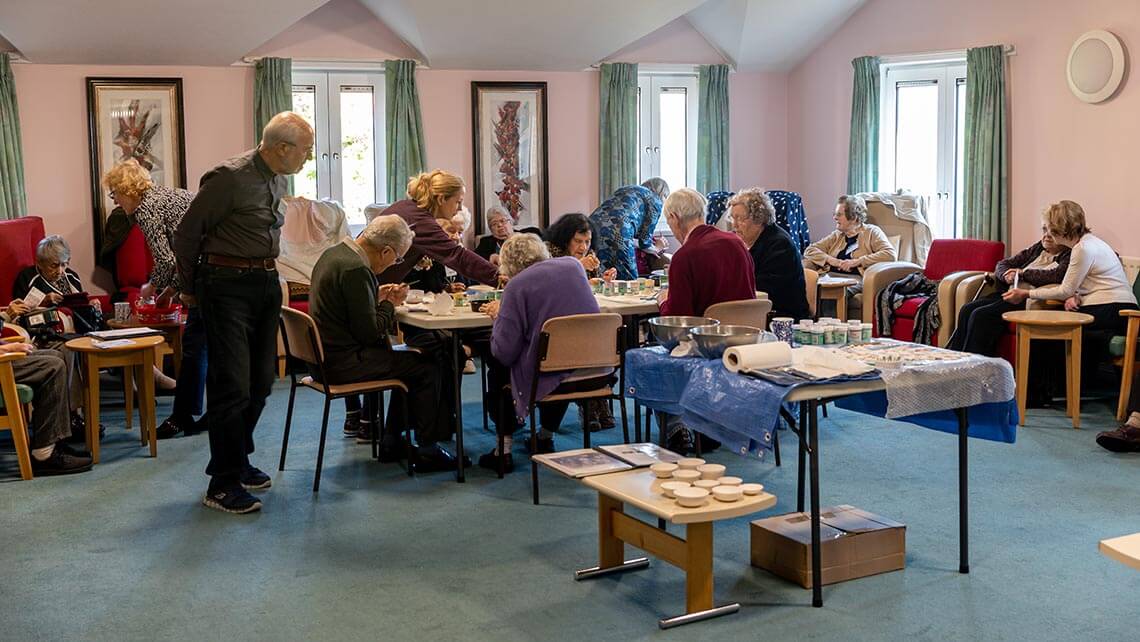 According to Age UK, there are over 2 million people in England over the age of 75 who are living alone so by running our OPAL clubs we are doing something practical to help older people in rural west Cheshire beat social isolation and enjoy a better quality of life, both mentally and physically.
At our OPAL Clubs, older people who cannot get out and about without the support of others, meet up for the main part of a day each week to enjoy the companionship of others and a freshly cooked mid-day meal, as well as a range of activities with lots of fun and laughter. Transport is provided if required, and this and the cost of the meal is covered by the weekly fee of £12.
Membership is open to older people living within the host village and its surrounding rural area. Members come to hear about and join our clubs mainly through personal contacts and word of mouth, as well as through organisations such as local churches and health professionals, Age UK Cheshire, and Cheshire West and Chester Adult Services. Before each person joins a club they are visited at home by one of our Organisers.
Each club meeting is run by a team of 3 or 4 volunteers, working on a rota basis from a larger group of club volunteers, supported and guided by one of our Organisers. The club volunteers are all local people who enjoy being with other people and want to make a difference to the lives of older people living in their community.
Activities are arranged where possible to suit the members' interests and hobbies. Card and board games, puzzles, quizzes and craft work, gentle exercise routines, music and singing are all popular. Members also enjoy spending time just talking to each other and sharing experiences and memories. From time to time, we go out on outings to garden centres, country pubs, and canal boat trips.
Please note that we do not provide personal care, as our staff and volunteers are not trained or qualified to carry out care or treatments.
What our members say about our clubs:
'A great place to meet old friends and new.'
'Great company.'
'The best Club I've ever been to and I'm in my 90's.'
'I wake up in the morning and think "what day is it …..?" then think,"Oh good, it's Thursday, club day.'
We run OPAL Clubs in: