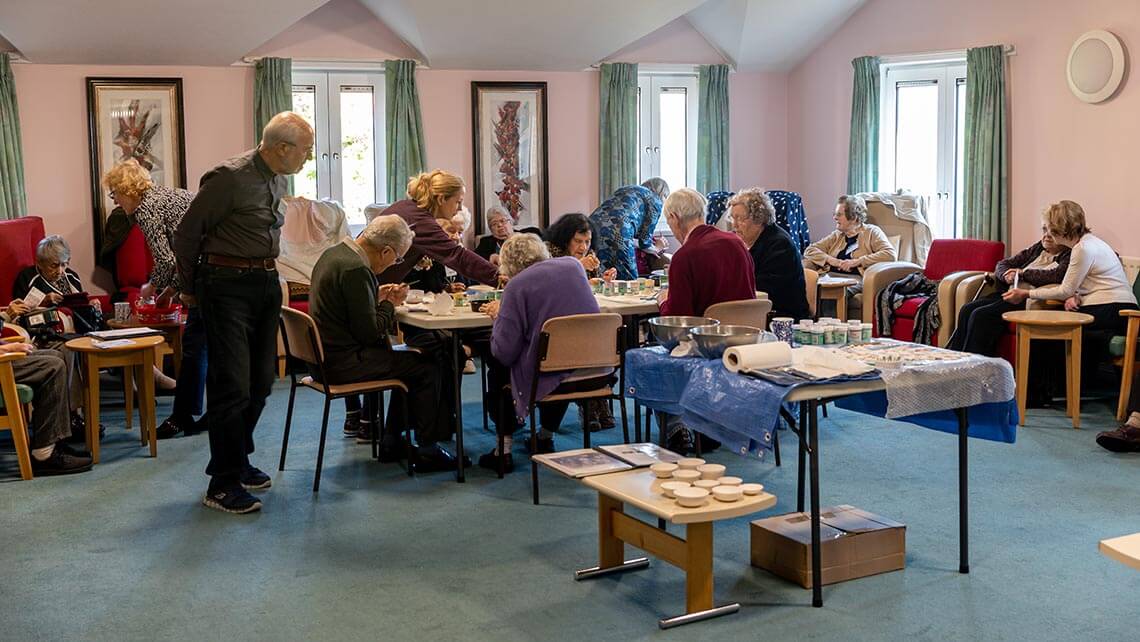 Before the pandemic, older OPAL Members who couldn't get out and about without the support of others, met up for the main part of a day each week to enjoy the companionship of others and a freshly cooked mid-day meal, as well as a range of activities with lots of fun and laughter. In the past we have run OPAL Clubs in Kelsall, Frodsham, Helsby Malpas and Tarporley. Clubs were volunteer-led and transport was provided if required. Members were happy to pay a contribution towards their day.
As Covid hit, our OPAL Club service stopped and now as we emerge from lockdowns we are all keen to get back to face to face social gatherings but what we can offer still depends on the current the Covid restrictions on our venues and on social distancing and other rules.
It is our aim in the not too distant future to offer members a day (or part-day) each week at one of our OPAL Clubs, with lunch.
In future our club activities will take place in venues suitable to our new situation.
As of June 2021 OPAL Clubs remain unavailable but changes will be announced here.
What our members say about our OPAL clubs:
'A great place to meet old friends and new.'
'Great company.'
'The best Club I've ever been to and I'm in my 90's.'
'I wake up in the morning and think "what day is it …..?" then think,"Oh good, it's Thursday, club day.'