The Tarporley OPAL Club meets every Friday from 10am to 3pm (except for Bank Holidays, Christmas and New Year holidays) at:
Deeside Ramblers Hockey Club, Whitchurch Road, Tiverton, Tarporley, Cheshire CW6 9NA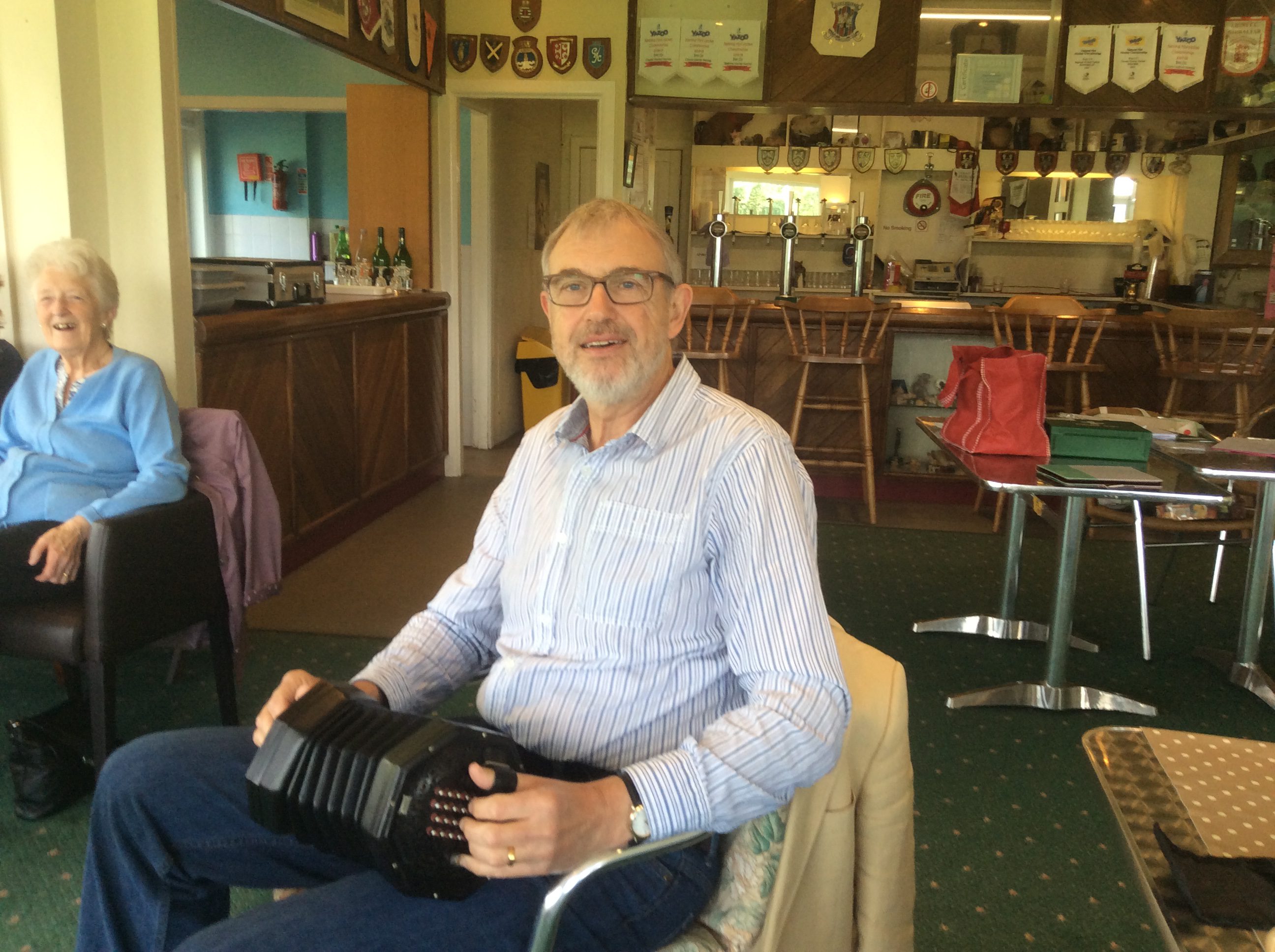 Roy Clinging performs Cheshire Folk Songs with tales of Cheshire Folk Lore to accompany each song. Roy Clinging is a native of Cheshire in the United Kingdom. Roy began performing in the UK folk scene during the early 70's playing guitar and English concertina. He was instrumental in creating several folk clubs in the Cheshire area, has been an active performer of folk Souling plays, and is also a member of the Chester City Morris Men. Roy has done extensive research into the songs and traditions of Cheshire including maritime material.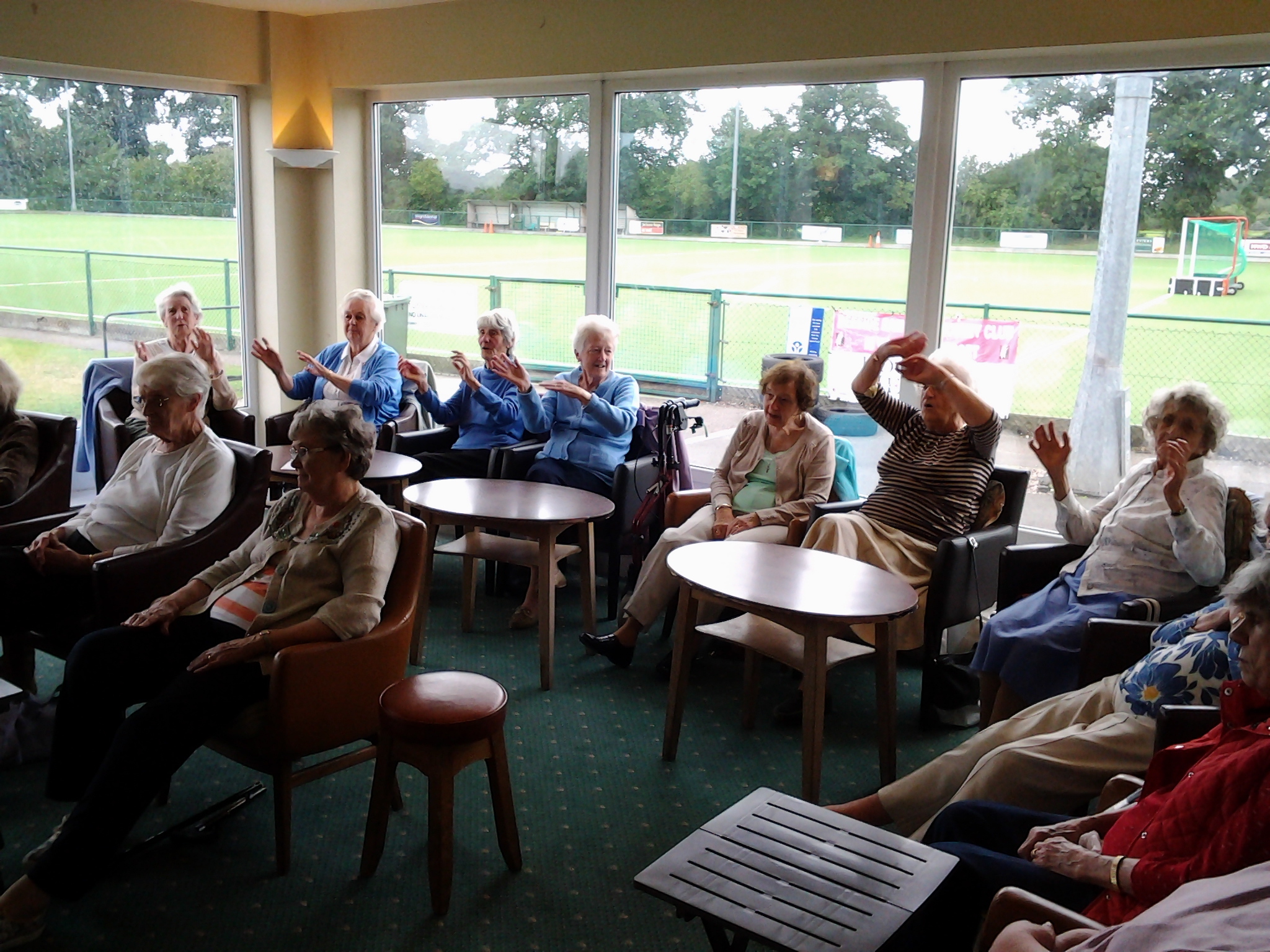 Members listening to Ageless Ukes performing at Tarporley OPAL Club in July.
If you, or someone you know, wishes to find out more, or to become a member or a volunteer, please contact us:
Organiser: Carol Hitchen – 07851 253 587 – Email: carol.hitchen@opalservices.org.uk

Club Tel Number: 07749 179 0305 (outside Club hours – answerphone only)