The Frodsham OPAL Club meets every Tuesday from 10am to 3pm (except at Christmas and New Year) at Frodsham Methodist Church, Kingsley Road, Frodsham, WA6 6BA
The club caters for men and women from Frodsham and the surrounding areas who welcome a chance to get out of their own surroundings and spend time with other people, making new friends, enjoy a varied programme of activities and share a hot, two course lunch.
Transport within the local area can be provided by arrangement by one of our volunteer drivers, or they can make their own arrangements.
The OPAL Club would not be able to run without the help of a team of dedicated volunteers who come to help on a regular basis, usually fortnightly or monthly, and for all or part of the day – whatever suits their own lifestyle.
Volunteers spend their time in a variety of ways helping members, both at the Methodist Church and when we go out for visits or trips. Some cook and serve the meals, others plan and organise the activities with active support from the members so that everyone can enjoy the fun, friendship and family atmosphere.
We are delighted to announce that Frodsham OPAL Club has made a shortlist of three for the Sainsbury's Local Frodsham Charity of the Year 2017. If we win, Sainsbury's will help raise our profile and also fundraise for us.  But we need your vote! 
Voting is on from 12th-25th June, in store via tokens into a box and online.  If you are too far away from the store, we would be really grateful if you could vote for us online – at www.sainsburyslocalcharity.co.uk.  Also if you could ask anyone you know to vote we would much appreciate it.  It's quick and easy to vote so shouldn't take up too much of your time. 
 Thank you!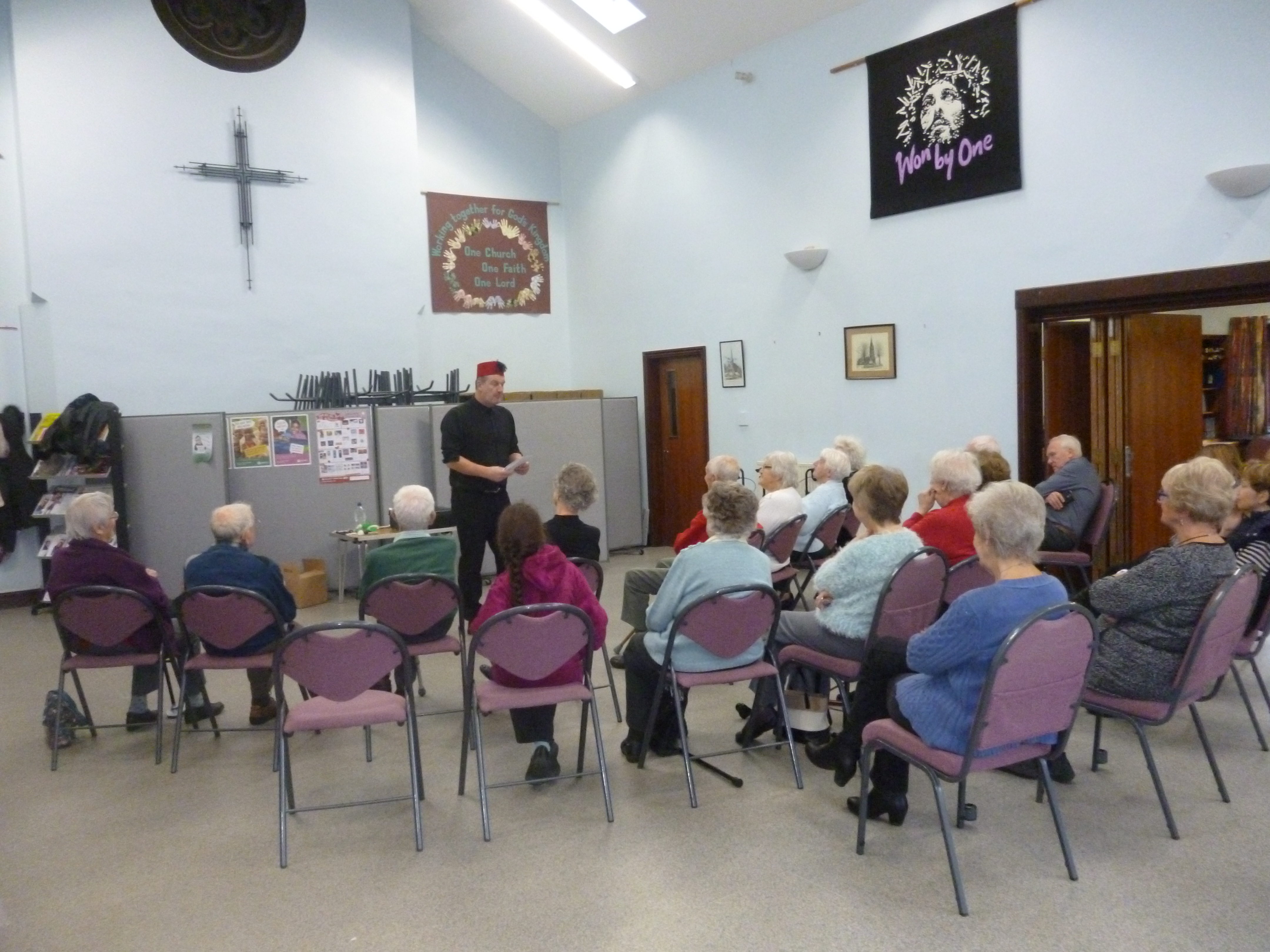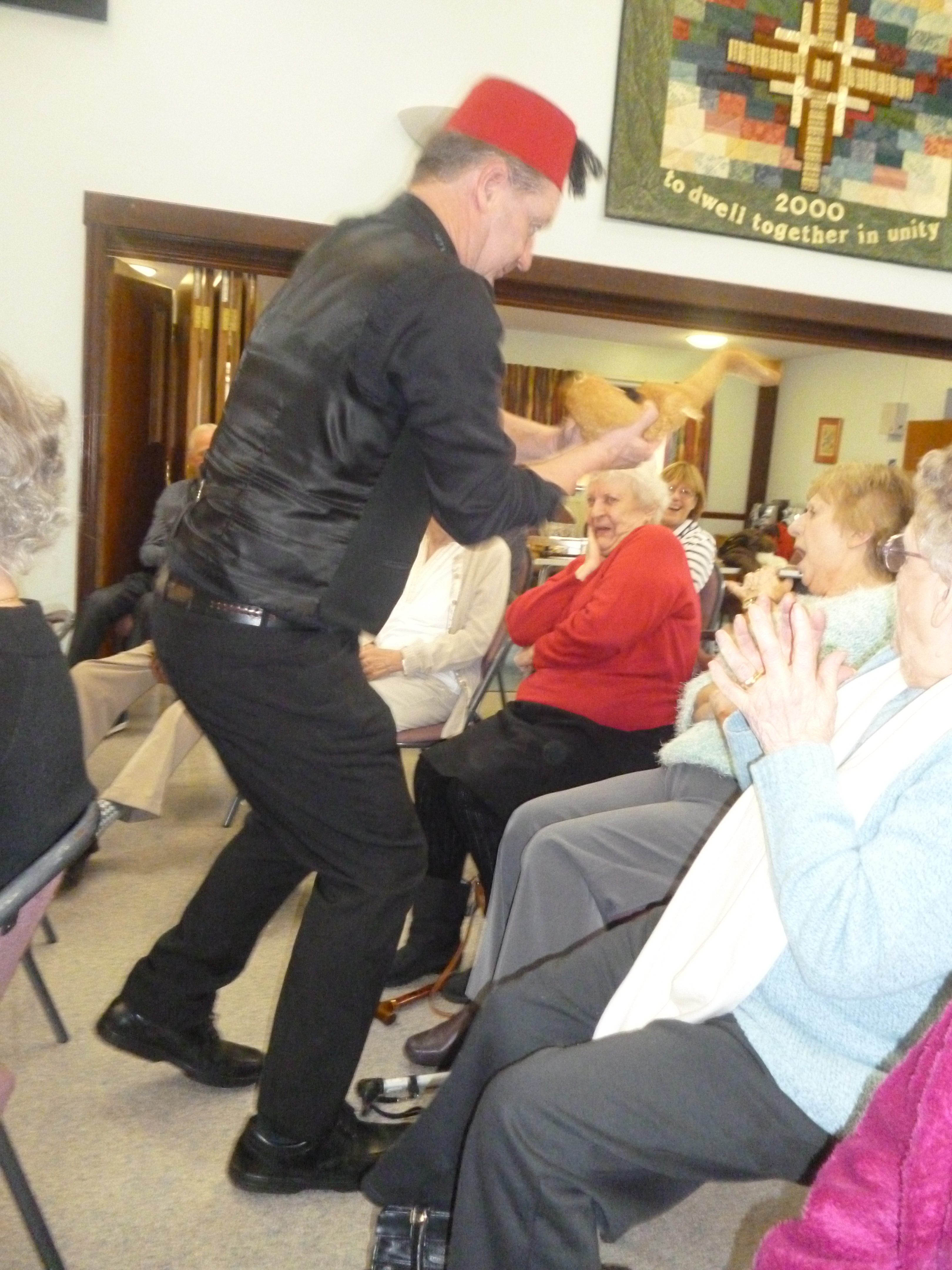 Club members are seen here enjoying a 'Tommy Cooper' themed talk with Pete Turner in November 2016.
If you, or someone you know, wishes to find out more, please contact Zoe for details of how you can get to become a member or a volunteer.
Zoe Blocksidge, Organiser · Tel: 07562 619 275 zoe.blocksidge@opalservices.org.uk