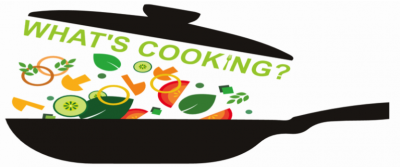 Please note that all our normal OPAL What's Cooking events are suspended due to Coronavirus. We would like to keep in touch with our clients. Please contact us to be included in our telephone befriending service.
What's Cooking is a community club where people with an interest in food and cooking can meet and enjoy the company of others who share their interest and passion.
The clubs are run by volunteers who share their own knowledge of cooking and food to create sessions which are interesting and stimulating, whilst keeping a relaxed and friendly atmosphere for participants.
The principal aim is to help older people to renew their interest and skills in cooking and to do so in good company and whilst having fun. Anyone with an interest in cooking is welcome.
Frodsham group – alternate Tuesday afternoons, 2.30pm at Frodsham Methodist Church.
Sessions are temporarily suspended.
Helsby group – alternate Wednesday Mornings.
Sessions are temporarily suspended.
Farndon group – alternate Friday mornings, 10.30am at Farndon Memorial Hall.
Sessions are temporarily suspended.
If you would like to know more details about becoming a member, or a volunteer at any of the three groups, please contact Julie Ennis, OPAL organiser on 07512 632515, email julie.ennis@opalservices.org.uk