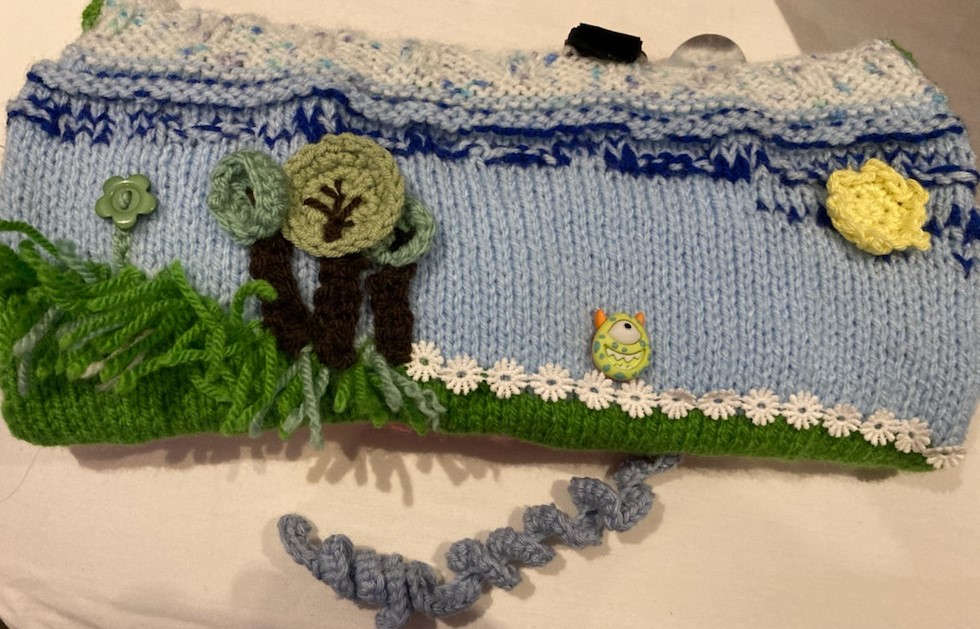 Knit for OPAL is an ongoing activity for keen OPAL knitters who like to beat the pandemic and get together on Zoom.
It started with knitting/crocheting squares that are being made up into blankets for use at the clubs and we now have over 30 regular knitters, ranging from beginners to experts, who have contributed not only squares, but scarves, lavender bags and knitted novelties.
The knitters meet on Zoom once a month for a social chat and to plan the next projects. If you would like to be involved, please contact your organiser or call Julie Ennis on 07512 632 515 or email Julie.ennis@opalservices.org.uk
If you want to know how to get started on Zoom please contact goonline@opalservices.org.uk or call Jean Toyn on 07923 425239.