"What's Cooking"
"What's Cooking" is  a community club in which  people of all ages are welcome and which will focus on the social aspects of cooking, eating and enjoying food. It is a disturbing fact that older people may be at risk of malnutrition if they become isolated and lonely and have lost an interest in cooking for themselves.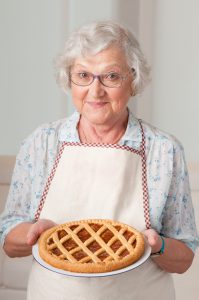 What's Cooking will be run by volunteers passionate about all things food and drink, and who are keen to spread the cooking bug and bring members of the community together. The new service is for people who always used to cook but have fallen out of love with it, or perhaps never had the opportunity to learn. What's Cooking will be set up in the Frodsham area and will give members an opportunity to enjoy and experiment with all aspects of cooking and foods, both new and from the past and from all over the world.
What's Cooking aims to reacquaint members with their kitchen and get their creative cooking juices flowing. Every session will cover a different aspect of cooking and members will be encouraged to get cooking outside of the sessions and to share their stories – and their food, of course!
Our principal aim will be to help older people to renew their interest and skills in cooking and to do so in good company and whilst having fun. However, anyone with an interest in cooking will be welcomed and we aim to achieve an intergenerational membership.
Our first What's Cooking session will take place on Tuesday 1oth October from 3 – 4.30 pm.
For more information, or if you know someone who could benefit from this service, or you would like to become a volunteer, please contact Julie Ennis on 07512 632 515 or julie.ennis@opalservices.org.uk .

Brightlife is a partnership led by Age UK Cheshire.
Brightlife has been awarded £5m as part of the Big Lottery's Fulfilling Lives, Ageing Better fund, which has given a total of £82m to 14 areas throughout England in order to improve the lives of older people.
Helping to reduce social isolation in Cheshire West and Cheshire.