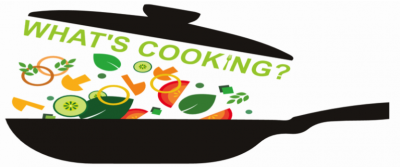 What's Cooking? is a community club where people in Frodsham, Helsby and Farndon who have an interest in food and cooking can meet and enjoy the company of others who share their interest and passion.
The principal aim is to help older people to renew their interest and skills in cooking and to do so in good company and whilst having fun. Anyone with an interest in cooking is welcome.
The clubs are run by volunteers who share their own knowledge of cooking and food to create sessions which are interesting and stimulating, whilst keeping a relaxed and friendly atmosphere for participants.
What's Cooking? is run by OPAL and is funded by Brightlife. Brightlife is a Big Lottery funded project which aims to reduce social isolation across the local area by creating different activities and opportunities, and help people stay connected.
For more information, or if you know someone who could benefit from this service, or you would like to become a volunteer, please contact Julie Ennis on 07512 632 515 or julie.ennis@opalservices.org.uk .
What's Cooking? – Clubs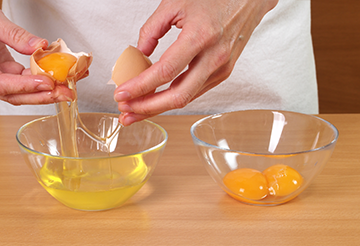 What's Cooking – Frodsham
The What's Cooking? club in Frodsham meets fortnightly on a Tuesday afternoon 2.30 -4.00pm at the Frodsham Methodist Church, Kingsley Road, Frodsham.
Following a Christmas break, the club restarts on Tuesday 15th January 2019 and will run fortnightly until Easter.
What's Cooking – Helsby
The What's Cooking? Club in Helsby meets fortnightly on a Wednesday Morning 10 – 11.30 at The Windings, Cable Drive, Helsby
What's Cooking – Farndon
What's Cooking – Farndon is a social group for men and women who meet fortnightly on a Friday morning at Farndon Memorial Hall to have a friendly chat and share cooking ideas. On 18th January, 1st February and 15th February the OPAL group invite you to join them in making lunch, starting with soup on 18th January.
If you are feeling like Winter is getting you down and need a reason to get out and find some new company in and around Farndon, please join us at 10.30 for a cuppa, watch the 'winter warmer' being made then sample a bowl (and get the recipe) with the members of Farndon What's Cooking at Farndon Memorial Hall,Church Lane, CH3 6QD.
If you are interested in joining the club or would like to be a volunteer at the club, please contact Julie Ennis on 07512 632515 or email Julie.ennis@opalservices.org.uk

Brightlife is a partnership led by Age UK Cheshire.
Brightlife has been awarded £5m as part of the Big Lottery's Fulfilling Lives, Ageing Better fund, which has given a total of £82m to 14 areas throughout England in order to improve the lives of older people.
Helping to reduce social isolation in Cheshire West and Cheshire.